CRIME STOPPERS MONTH (2018/01/02)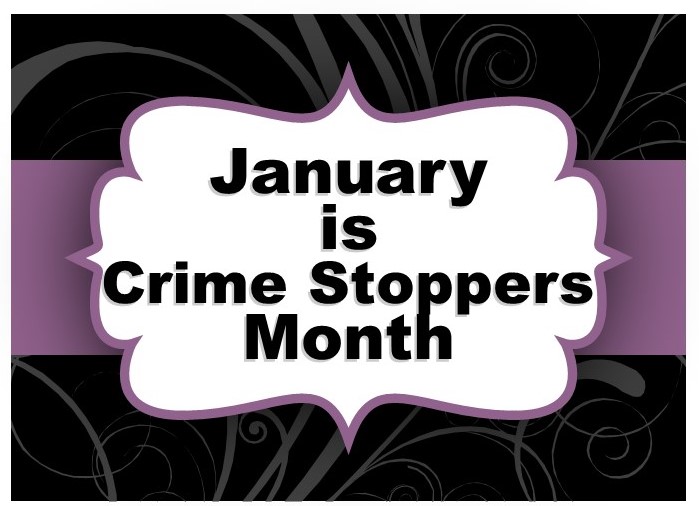 January is Crime Stoppers Month and marks the 34th Anniversary of Midland Crime Stoppers!
The Midland County Commissioners and City Council will proclaim January 2018 as Crime Stoppers Month at their respective meetings next week:
• County Commissioner's meeting to be held on Monday, January 8, 2018 at 9:00 a.m.
• City of Midland City Council meeting to be held on Tuesday, January 9, 2018 at 10:00 a.m.

We are proud to have served the community and law enforcement for all these years and we look forward to much more. Thank you for helping make Crime Stoppers a successful program in Midland!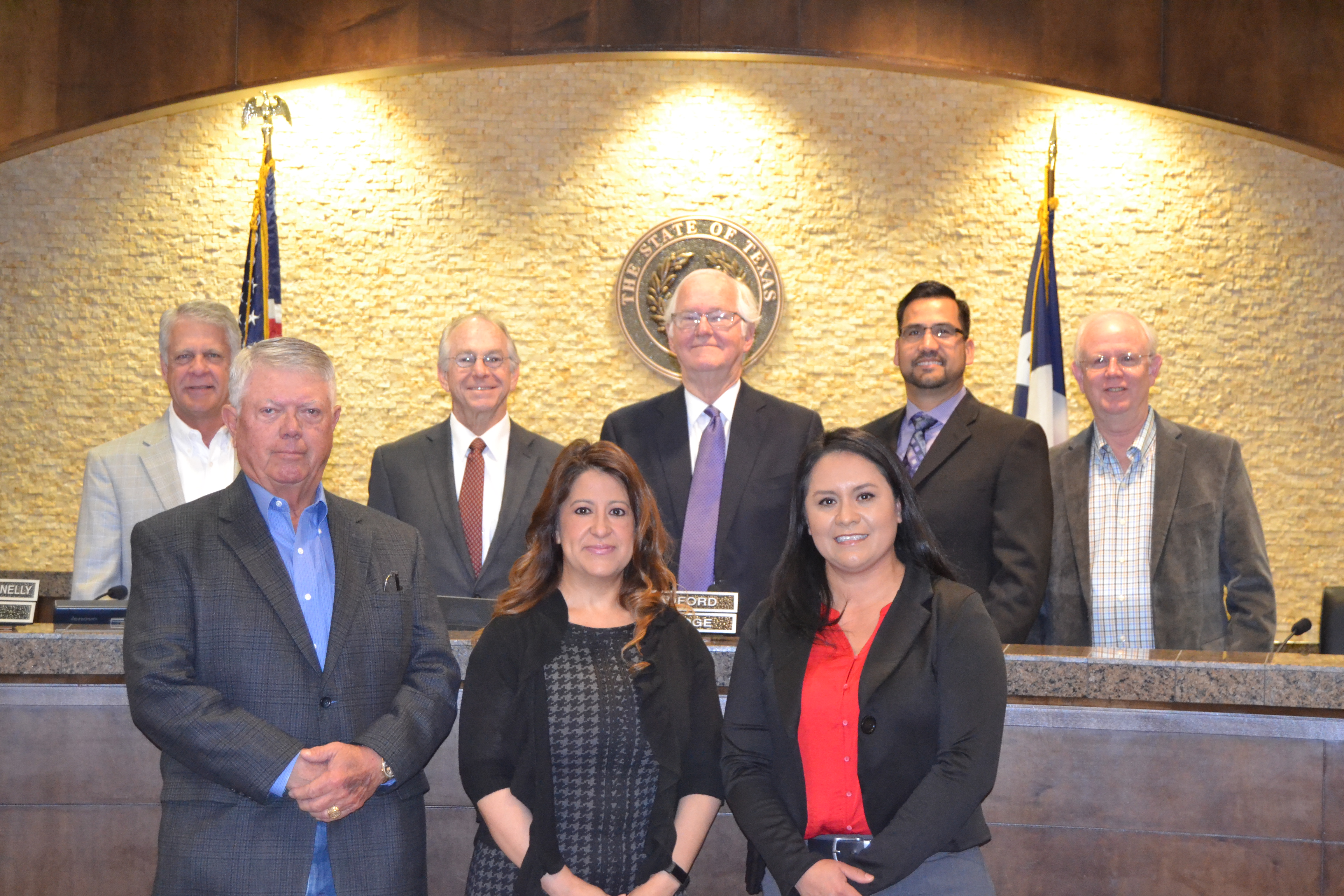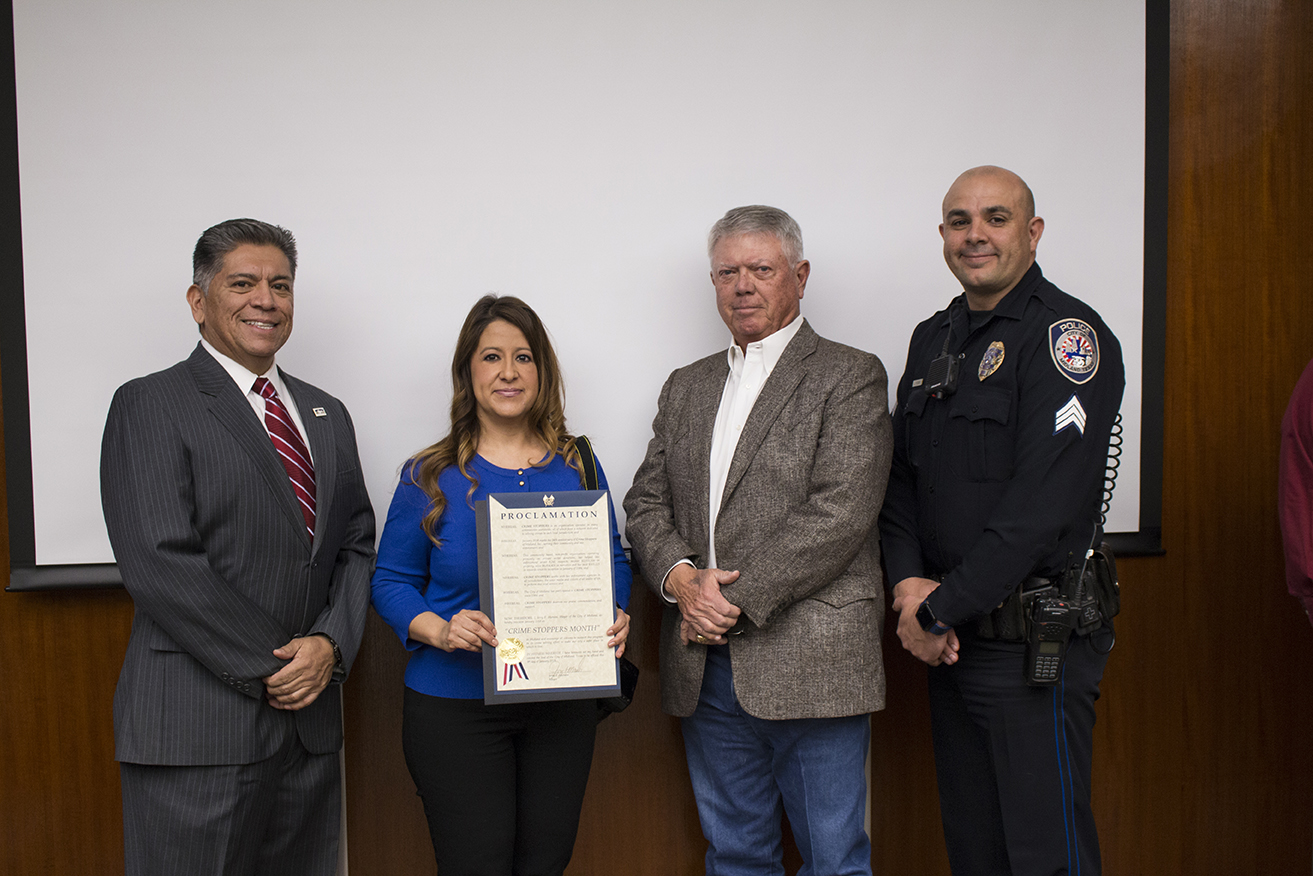 ---
Fall 2017 - 40 Guns in 40 Days Fundraiser (2017/08/23)
RULES
· ALL 1,000 tickets have to be sold before the drawings can begin. We will announce the official start date on our Facebook page and website and all ticket holders will be notified of the official start date via the email they provide. The daily winners will be notified the day they win using the phone and/or email address they provide.
· The drawings will be Monday-Friday. The winning numbers will be in the EXACT ORDER as drawn on the daily Pick 3 Texas Lottery Game at 12:27 p.m. We will post the daily winning ticket numbers on our Facebook page. Ticketholders may sign up receive the Pick 3 daily numbers by email or text by signing up at www.txlottery.org; however, it is not required.
· Your ticket(s) will be good for the entire 40 Days! Which means you can WIN more than once if your number(s) come up again on any of the drawing days!
· Winners will claim their prize at Family Armory & Indoor Range, 11100 W Co Rd 72, Midland, TX 79707 #432-279-1777.
· Winners must be 18 years or older (21 years for handgun) and must pass the FBI NICS background check to receive gun.
· No upgrades allowed. Any charges, fees, or miscellaneous expenses will be assumed by the winner.
· Have questions? Contact Executive Director, Angie Valenzuela at 432-684-9884 or email at: office@midlandcrimestoppers.com
LIST OF GUNS TO BE GIVEN AWAY EACH DAY OF RAFFLE
(S) = Shotgun (P) = Pistol (R) = Rifle
Day 1 (S) Maverick M88 12ga 28"
Day 2 (P) Ruger LCPII 380 ACP 2.5"
Day 3 (R) Ruger 10/22 Carbine .22LR
Day 4 (S) Stevens M555 Cmpt O/U .410
Day 5 (R)Savage B.Mag .17WSM 22"
Day 6 (R)Savage Axis 7mm-08Rem 20"
Day 7 (P) Kahr P380 .380ACP 2.5"
Day 8 (P) Remington ERP .380ACP 2.9"
Day 9 (S) Beretta A300 Outlander 12ga
Day 10 (P) S&W M&P .40 4.25"
Day 11 (R) Savage B22FV-SR .22 WMR
Day 12 (S) Kel-Tec KSG 12ga 18.5"
Day 13 (R) Savage Rascal Youth .22LR
Day 14 (P) Taurus 85FS .38 Spl +P 2"
Day 15 (P) Heritage Rough Rider .22LR
Day 16 (S) Remington V3 Field Sport 12g
Day 17 (P) S&W SD9VE 9mm 4"
Day 18 (R) Savage B22FVSS .22 WMR
Day 19 (P) S&W M&P9C 9mm
Day 20 (S) Mossberg 500 JIC Patriot 12g
Day 21 (S) Remington V3 Field Sport 12g
Day 22 (P) Glock 19 Gen4 9mm 4"
Day 23 (P) Kahr CT9 9mm 4"
Day 24 (R) Savage 25WV Camo .223
Day 25 (R) Henry US Survival AR-7 .22LR
Day 26 (P) Glock 42 Gen3 .380ACP 3.25"
Day 27 (P) S&W M&P Compact .40 3.5"
Day 28 (S) Remington 870 Exp 12g 28"
Day 29 (R) S&W M&P 15-22 .22LR 18"
Day 30 (P) Springfield XDS Essential 9mm 3.3"
Day 31 (S) Mossberg 500 Field Security 12g 28"
Day 32 (R) Savage B22FV .22LR 21"
Day 33 (R) Savage Axis XP .243 Win 22"
Day 34 (P) Glock 43 Gen3 9mm 3.39"
Day 35 (R) Savage MSR15 Patrol 5.56/.223
Day 36 (R) Savage Axis .243Win 22"
Day 37 (R) Kel-Tec SU-16E 5.56/.223 16"
Day 38 (S) Remington 870 Exp 20g 21"
Day 39 (P) S&W M&P .45ACP 4"
Day 40 (R) Savage 10 Stealth .308 20"
---
2017 Spring Raffle Fundraiser (2017/05/01)
The winning tickets were drawn earlier this evening at the Bustin' for Badges clay shoot on April 28, 2017. CONGRATS to all the winners! Thank you to everyone who bought a ticket! We appreciate your support!
1st place prize - $1,000 Family Armory & Indoor Range gift card
Michelle Pitts
2nd place prize - $650 Academy Sports gift card
Chris Fuentes
3rd place prize - $300 Woodhouse Day Spa gift card
Nita Harris
4th place prize - $250 Family Armory & Indoor Range gift card
Cheryl Herzberger
---
Union Pacific Foundation Grant Award presentation (2017/04/04)
Union Pacific awarded grants of five thousand dollars a piece to the Midland County Public Library Foundation, Crime Stoppers of Midland, Keep Midland Beautiful, and the West Texas Food Bank.
We appreciate the Union Pacific Foundation's investment in Midland Crime Stoppers! The funds will help us continue serving the community and law enforcement in the fight against crime.
---
33rd Annual Awards Luncheon (2017/01/26)
Midland Crime Stoppers held its 33rd Annual Award Luncheon at the Petroleum Club of Midland on Thursday, January 26, 2017. The luncheon is held each January during Crime Stoppers Month to honor and recognize our local law enforcement. Thank you to our keynote speaker Judge Richard W. Carter (Ret.) with Crime Stoppers USA and Jay Hendricks who was the M.C.
Thank you to our luncheon sponsors who helped to make the annual luncheon a success:
Diamond Sponsor– MY COMMUNITY CREDIT UNION
Silver Sponsor – WEST TEXAS NATIONAL BANK.
And CONGRATULATIONS to all the award recipients!
Det. Jose Morales – Midland Police Department
Sgt. Margarita Strahan & Inv. Miranda Chavez – Midland County Sheriff's Office
Oper. Support Specialist Ana de los Rios – U.S. Marshal Service
Special Agent Cody Allen – Department of Public Safety
San Jacinto Junior High School – Campus of the Year Award
Connie Staton – COBOS Award Recipient
---
Sgt. Mike Naylor Memorial Scholarship Fund (2014/11/21)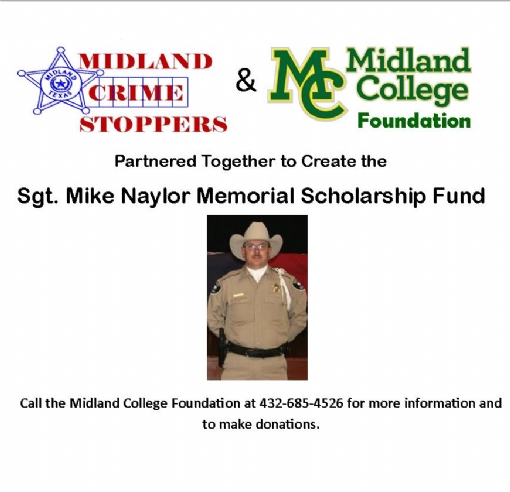 The Midland Crime Stoppers Board of Directors have partnered with the Midland College Foundation to create the Sgt. Michael Naylor Memorial Scholarship Fund.
Sgt. Mike Naylor had a passion for helping his community and took great pride in his law enforcement career; therefore, the Board of Directors wanted to create a long lasting tribute to Sgt. Naylor by establishing a scholarship fund to specifically assist students taking courses in the Criminal Justice/Law Enforcement program at Midland College.
Midland Crime Stoppers has made an initial investment but we have a minimum goal of $10,000 before distributions can be made. Any individuals or businesses interested in becoming a donor towards this scholarship may contact Kathy Fletcher 432-685-4526 or Lesley Isaacs at 432-686-4810 with the Midland College Foundation.
---